Posted September 19, 2016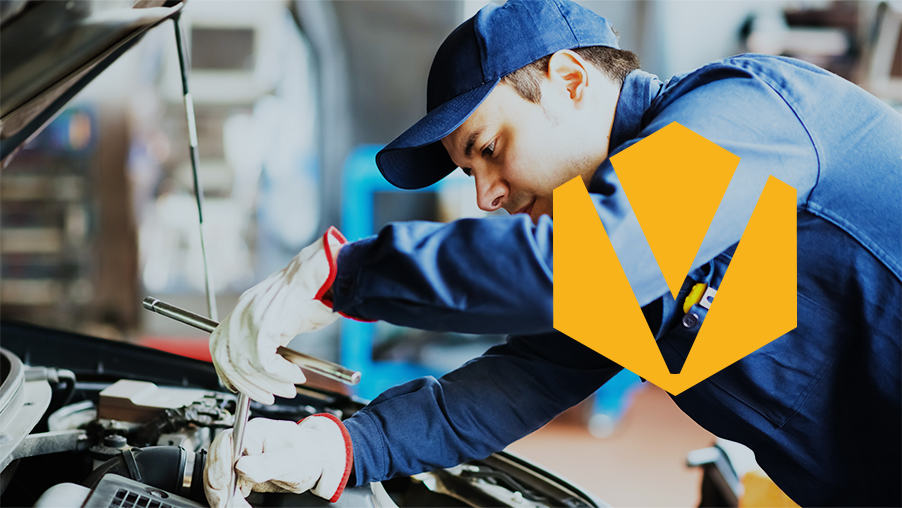 It's never an easy decision when you're choosing where to take your ride to get a repair. That's why we decided to compare your two most likely options- a small auto repair garage or a dealership- to help you figure out which option is right for your car or truck.
1. Mechanics
Dealership:Dealership mechanics are often a part of an on-going training program. While this helps ensure that mechanics are well versed in new technology and practices, dealerships are often stuck with the cost of the programs. It's not unlikely that this cost gets transferred to the client in the form of higher hourly service rates.VS.Local Auto Repair Garage:A local mechanic who has their own garage may claim to be an expert due to their years of experience in the industry, however many technicians are both manufacturer- and A.S.E.-certified, so don't be afraid to ask about their certifications.
2. Service
Dealership: Unfortunately for most individuals, bringing your car into a dealership does not guarantee exemplary customer service and attention. Rather than being able to ask a mechanic directly, you're forced to speak to a service representative that relays your questions or concerns to a mechanic. Hopefully they receive the message.
VS.
Local Auto Repair Garage:
At a smaller local auto repair shop, you'll have a greater probability of being able to speak directly to a mechanic or service technician. The ability to rule out concerns, make repair decisions, and leave with a better understanding of your necessary repairs and how they relate to your vehicle's performance typically result in a much happier, more satisfied customer.
3. Amenities
Dealership: While dealerships usually have better waiting areas and amenities, this comes at a price- their repair prices tend to be exceedingly more than a small repair garage would charge.VS.Local Auto Repair Garage:
While they may not look as refined and inviting, smaller "corner garages" have their own charm and appeal as a community-oriented workplace. But that doesn't mean we can't offer a few great amenities as well! Have you checked out Veenstra's new customer lounge, complete with a flatscreen TV and a Keurig machine?
5. Customer Satisfaction
Dealership:
Dealerships are required to pay automotive manufacturer's fees in order to work under their brand. Because of this relationship, service departments within dealerships are required to live up to corporate standards such as sales, service quotas, etc. The unfortunate truth is that at times the dealerships may be more concerned with taking care of their "corporate customers" rather than the owner of the vehicle being serviced.
VS.
Local Auto Repair Garage:
Your local repair shop, on the other hand, reports to no one but YOU, the customer. Corner repair shops like ours depend heavily on repeat clientele, which means that we must work twice as hard to nurture positive relationships with our customers.
6. Expense
Dealership:
One of the biggest advantages that smaller repair shops have over dealerships is the cost of repairs and other expenses. Dealerships might have increased overhead that your local auto garage may not, such as nicer facilities, additional personnel, bigger marketing budgets, etc – translating into a higher hourly service rate (roughly $15 – $20 per hour higher).
VS.
Local Auto Repair Garage:
While they may not look as refined and inviting, smaller auto repair garages save on overhead costs, and therefore don't charge as much as larger dealerships for the same jobs and parts. If you're looking for a place where you know the mechanics personally, and the price is right for the job, call Veenstra's at 616.454.6597 to schedule a free 22-pt. inspection today!